The Leadership Book Club – in conversation with Jo Owen
The Leadership Book Club – in conversation with Jo Owen
PLEASE NOTE: This event is now fully booked. Check back soon for the next Book Club conversation.

In partnership with Bloomsbury Publishing
Join us for our Virtual Book Club where we will review the recently published Smart Leadership: The Ultimate Handbook for Great Leaders by Jo Owen.
Book Description:
Wherever they are in their career, this guide will give professionals a comprehensive understanding of the basic building blocks of effective leadership and management.

For all professionals, knowledge of the key elements of high-quality leadership is vital, whether they are existing managers, taking on additional managerial responsibilities, or looking ahead to their career goals. This base of knowledge stretches from the individual - leading yourself - to the group, leading teams and even entire organizations.

In tackling all these key aspects, the book equips individuals to progress in any area of leadership and management, from team-building to strategic planning. It also addresses the unique challenges of remote leadership that have arisen as a result of the COVID-19 pandemic. It is an essential guide for anyone looking to thrive in a new era of modern leadership.
Read an extract here
Discount:
We have arranged an exclusive 30% discount for the book. Enter code TILM30 at checkout on bloomsbury.com
About This Session:
Join us on Zoom to share your thoughts with the author during this exclusive session and an opportunity to virtually network with members during a lively, informal discussion.
Book your place on our Leadership Book Club now – places are limited so make sure you sign up today!
Please note: The Book Club Virtual Sessions are available to members only - If you are not a member, you can join here.
PLEASE NOTE: This event is now fully booked. Check back soon for the next Book Club conversation.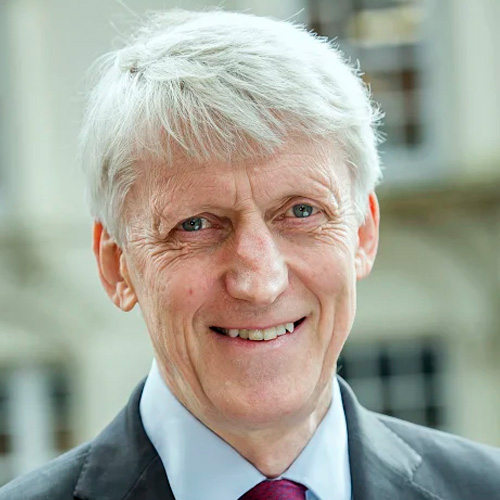 Jo Owen
Jo Owen is the author of 20 books, which have been translated into more than 20 languages and with UK sales exceeding 150,000 copies. He is also the only four-time winning author of the Chartered Management Institute Gold Award. In addition to being an author, Jo was previously the founder of eight NGOs, including Teach First. He appears regularly across national media, and is a sought-after international keynote speaker. Jo has previously published books with Kogan Page, Wiley and Pearson.
Also of interest
In a world where change is the only constant, Zephaniah Chukwudum of Microsoft UK highlights points that local government leaders must consider to foster continuous improvement in digital
TPP Recruitment's post-COVID efforts to ramp up its approach to flexible working fostered trust, transparency and innovation, says the firm's COO, Tracey George MIoL.
Leaning into the frustrations and challenges of change and accepting responsibility for how it unfolds will lead to the most constructive outcomes, says Rebecca Mander.