What is Lateral Thinking and How Can You Use it?
Member Exclusive Event
What is Lateral Thinking and How Can You Use it?
Not every problem has an obvious solution. Utilise the power of lateral thinking to think imaginatively and creatively to tackle everyday problems in a new, fresh way.
Lateral thinking is about rethinking your approach to problem-solving and using an indirect method to come up with innovative results. But how easy is it to do it?
Packed with stories, examples, challenges, and puzzles, this entertaining webinar hosted by acclaimed writer Paul Sloane will stimulate your brain and get you thinking in new and smarter ways. Using inspiring examples from great lateral thinkers and sharing practical tips and techniques, this live session is guaranteed to help you deploy powerful reasoning techniques, and become more persuasive and convincing.
There will be a short presentation followed by a Q&A session with Paul.
Please note This event is available to members only - If you are not a member, you can join here.
This title will be released on January 3, 2023.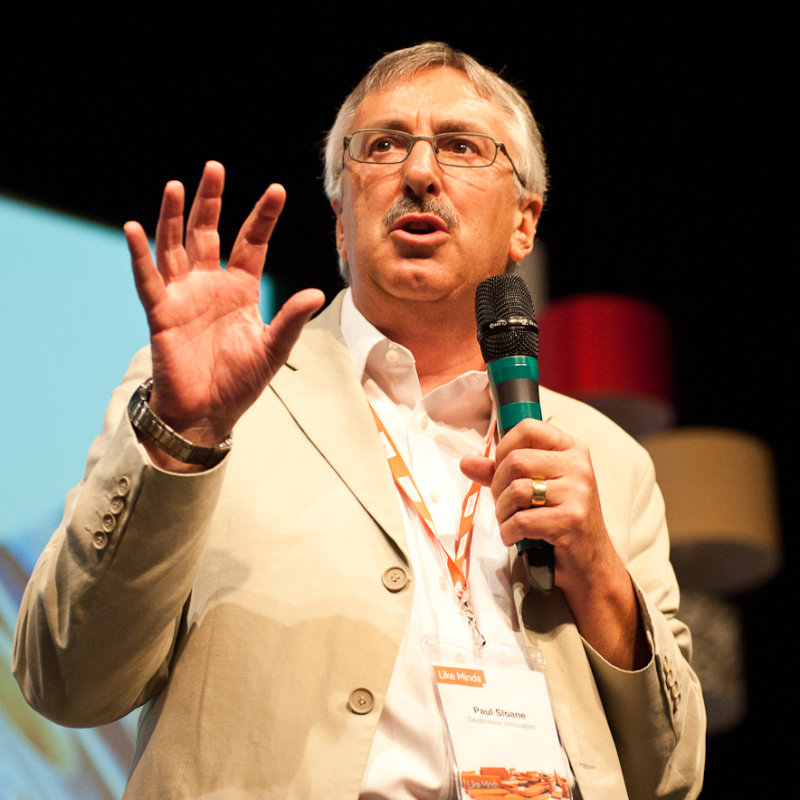 Paul Sloane
Professional keynote conference speaker and expert facilitator on innovation and lateral thinking