New research, published today, from The Institute of Leadership & Management has revealed a significant lack of understanding and awareness of neurodivergents in the workplace despite an estimated one in seven people being neurodivergent, which includes a range of conditions such as autism and dyslexia.
Highest level of bias towards Tourette Syndrome and ADHD/ADD
The research into neurodiversity in the workplace found that half of leaders and managers would be uncomfortable employing or line managing someone who has one or more neurodivergent conditions.
Percentages of employers who would be uncomfortable employing or managing someone with one or more neurodivergent conditions:
Tourette syndrome 32 per cent
ADHD/ADD 29 per cent
Dyscalculia 26 per cent
Autism 25 per cent
Dyspraxia 19 per cent
Dyslexia 10 per cent
Suzanne Dobson, CEO Tourettes Action said: "When we are trying to restart our economy we cannot afford to marginalise so many creative and intelligent people. People living with Tourette Syndrome are especially marginalised as people mistakenly believe everyone with TS has the swearing tic, coprolalia, whereas only 10-15% do. And yet, those making recruitment decisions sift people with TS out very quickly, swiftly followed by other neurodivergents."
Managers and leaders in the construction, engineering and manufacturing sectors had the most significant concerns, with 32 per cent saying they would be uncomfortable hiring autistics and 29 per cent not being comfortable to hire dyscalculics.
Claire Smith, CEO Autistic Nottingham said: "Most employers are scared to hire neurodiverse people as they only calculate the risks based on the deficits of the condition. Hopefully, this piece of research will not only enable employers to see the strengths that neurodiverse people bring to the workforce but will also make a significant contribution to the existing, small amount of research, development and managerial advice that is currently available in the field of neurodiversity."
Organisations are not doing enough to create more inclusive workplaces for neurodivergents
The findings of the research also revealed that neurodivergents feel their workplaces are not doing enough to ensure their colleagues behave inclusively towards them.
Over half of autistics (60 per cent), dyspraxics (55 per cent) and dyscalculics (53 per cent) reported that people in their workplace behave in a way that excludes neurodivergent colleagues. But this feeling is not entirely shared by their neurotypical colleagues, with only 29 per cent agreeing this is the case.
63 per cent of neurotypical respondents believe they have a high level of knowledge and awareness into neurodivergent conditions, particularly in relation to dyslexia and autism. However, while this might seem encouraging, the levels of discrimination demonstrated in our research may suggest knowledge and awareness is not as high as neurotypicals think.
Kate Cooper, Head of Research, Policy and Standards at The Institute of Leadership & Management, said: "There are acknowledged benefits that neurominorities bring to our businesses, so we are calling for greater inclusivity for neurodivergent people in the workplace - or their valuable, diverse contributions will be lost."
She continued: "It's apparent that while there's a perceived level of understanding of neurodivergents and their requirements in organisations there is actually a gulf between the lived experience of neurodivergents and the perceptions of those experiences held by neurotypical people."
Kieran Rose, Managing Director Infinite Autism said: "Recognising the unique lived experiences of neurodivergent people is fundamental to identifying and understanding the issues neurodivergents face in the workplace. This research is key to empowering neurodivergent workers and creating safe, equitable and accessible environments where their potential can be unlocked."
There is an absence of neurodiversity in diversity and inclusion, and bullying and harassment policies and procedures, and very little training available on neurodiversity inclusion.
The research also identified a lack of neurodiversity in organisations' diversity and inclusion policies, and in their bullying and harassment policies and procedures. Only 27 per cent could say they were certain that appropriate references were included in their diversity and inclusion policies. This was particularly noticeable from respondents in the third sector – which has the greatest number of neurodivergent staff – with only 20 per cent confirming appropriate references were made in either their diversity and inclusion or bullying and harassment policies.
Kate added: "Although our findings show there are varying levels of inclusion in different sectors, there is a serious absence of references to neurodiversity in official policies and procedures across the board. Given one in seven people are estimated to be neurodivergent, we ask that leaders consider how this is impacting talent acquisition and employee retention.
We recommend business leaders look into providing more unconscious bias and inclusion training for all staff, along with ensuring managers are fully aware of the range of reasonable adjustments that can be made to support neurodivergent staff. We also recommend organisations review their policies and procedures on inclusion, bullying and harassment to ensure they include provisions for their neurodivergent colleagues. A fully inclusive workforce is not only likely to be more innovative and productive but also more compassionate, an environment that is good for all employees."
You can find the full research reports here
'Workplace neurodiversity: the power of difference. Part 1: lived experiences of neurodivergents'
'Workplace neurodiversity: the power of difference. Part 2: perceptions about neurodivergents'
Listen to the podcast in which Louisa Hackford-Gentle, COO Autistic Nottingham and Pippa McClounan, Tourettes action Fundraising Manager explore how to break down stereotypes about neurodivergents and the business benefits of making workplaces more inclusive.
Watch the webinar which explores the lived experiences of, and attitudes towards, neurodivergents discovered in this research. Dr Arwen Wilcock, Research Manager at The Institute will share the highlights, in discussion with one of our research partners, Infinite Autism's MD, Kieran Rose.
ENDS
Notes to editors:
The Institute of Leadership & Management surveyed 1,156 people (959 neurotypical and 197 neurodivergent respondents) in an online survey.
For more details or requests for interview, please contact Pippa Hanson / Luke Aldridge at Camargue: [email protected] / [email protected] or 01242 577277. You can download a press pack about The Institute here.
The Institute of Leadership & Management is a world-renowned specialist membership body, with an active community of more than 40,000 leaders and managers, that helps individuals and organisations with their leadership development. The organisation works with first-time managers up to members of senior leadership teams, to help them become better leaders.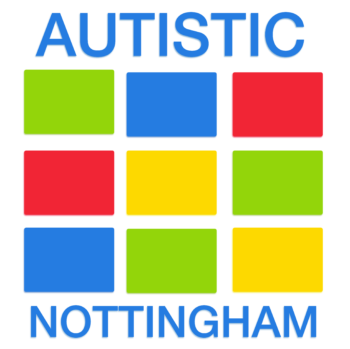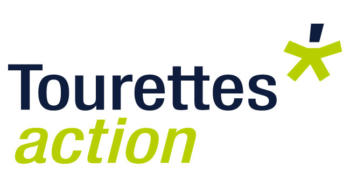 .