Corporate solutions
Do you recognise these leadership challenges?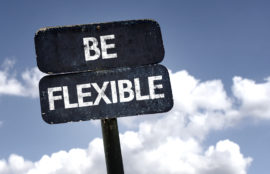 Flexible working
How do we optimise our office space and ensure we gain the benefits of more flexible working policies.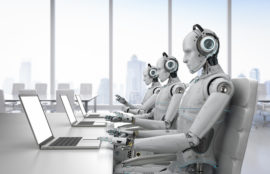 Rapid technological change
How can we keep up with technological and ensure we have the right staff for the new jobs.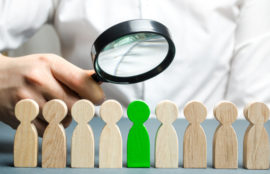 Attracting and retaining talent
How do we create conditions in which talented people choose to do great work.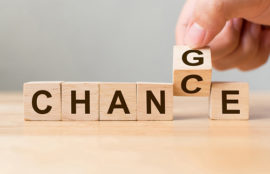 Guiding change
How do we ensure that change initiatives are successful.
Realise the benefits of improved leadership capability.
As the UK's professional body for leadership, we provide the highest quality, interactive development programmes. All tailored to the aims and ambitions of your people and your organisation.

Leadership Development Pathways
Unlock your teams' potential with MyLeadership, an e-learning tool tailored to suit your teams skills requirements, wherever they are on their leadership journey.
You choose the most relevant components of leadership, from 49, to meet your teams learning and development needs.

We customise MyLeadership using these components to create a pathway and personalise with your logo.

Your team gets access to all available resources so they can test themselves, find out where they need support and learn & grow.

You set a timescale for completion or allow your team to work at their own pace.

You monitor individual progress and activity reports through our admin interface.

Individuals book an online conversation with our assessor who tests their skills further.

Successful individuals receive digital badges (customised to your requirements ) so they can share their success.
Integrate MyLeadership into your learning programme.

Membership for teams.
Give your staff the tools to learn more about themselves, and realise the benefits of better leadership throughout your organisation.
Utilise our unique, award winning e-learning tool, MyLeadership, to identify your teams leadership development needs.

Access all the resources they need to learn and grow including carefully curated learning materials, webinars and events, podcasts, worksheets and EDGE leadership journal.

Individuals get recognised for their skills (letters after thier name and digital badges)

Can be integrated into your existing learning or CPD programme so either you or your team sets the pace.

Shows commitment to learning and development in your organisation.
Push your teams potential. Join us now!

Leadership Programme accreditation.
We work with you to verify independently that your leadership programmes provide the most up to date approaches and content.
What you get:
An accredited leadership development programme that is contemporary, engaging and focuses on improving practice.

Use of the Institute Approved Kitemark on your product collateral, website and promotional materials.

Your organisation's logo on our 'Institute Approved' page (including a link to your website).

Complimentary membership to The Institute for the programme leader/manager.

Preferential advertising rates in The Institute's quarterly printed and digital journal, EDGE.

Dedicated relationship manager to support you.
Add credibility and recognition to your programmes.